The Spanish numbers are easy to learn. Spanish Numbers from one to hundred are arranged here with English pronunciation. So it will help you to acquire the Spanish language easily.
The history of the number system is so antique. Indo-Arabic based decimal system are followed in Spanish numbers. Egyptians utilized hieroglyphs symbols to represent numbers and the Babylonians utilized cuneiform composition as saw in the Code of Hammurabi (Babylonian law code).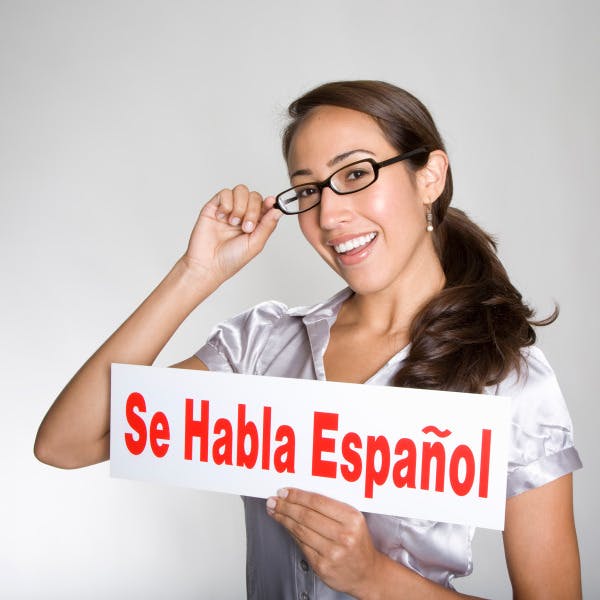 After clicking the picture Search in search bar "Learn Spanish"
Read also, Top 100 Most Beautiful Spanish Words and English Meaning
Some Facts or History of Spanish Language
About 360 million people use Spanish language (Español in Spanish) as a first language. Mexico has the highest number of Spanish language people.
Mexican 85 MILLION+,
Colombian 40 million+,
Argentinian or Argentinean 35 million+,
American 31 million+ and more than 30 million people from Spain use Spanish language.
All South American republics except French Guyana, Brazil use Spanish as Spanish Language; the six republics of Central America and Mexico, the Dominican Republic, Cuba, and Puerto Rico.
The historical backdrop of the Spanish language in Spain and the cause of the lingos of Spain start with the etymological development of Vulgar Latin. The historical backdrop of the Spanish language in America begins with the colonization of America toward the finish of the fifteenth century. Now, the Spanish language was at that point immovably merged in the Iberian Peninsula.
Moreover, the Spanish language is spoken in the Balearic and Canary islands, in parts of Morocco and the west shore of Africa, and furthermore in Equatorial Guinea. In the United States, it is broadly spoken in Texas, New Mexico, Arizona, California, New York City and southern Florida.
Numbers in Spanish 1-100 at a Glance
| | | |
| --- | --- | --- |
| Number | Spanish | Pronunciation |
|        0 | cero | say-ro |
| 1 | uno | oo-no |
| 2 | dos | dose |
| 3 | tres | trace |
| 4 | cuatro | kwat-ro |
| 5 | cinco | sink-o |
| 6 | seis | saze |
| 7 | siete | see-yet-eh |
| 8 | ocho | och-o |
| 9 | nueve | new-eh-veh |
| 10 | diez | dee-ace |
| 11 | once | ohn-say |
| 12 | doce | dos-say |
| 13 | trece | treh-seh |
| 14 | catorce | ca-TOR-say |
| 15 | quince | KEEN-say |
| 16 | dieciséis | dee-AY-see-saze |
| 17 | diecisiete | dee-AY-see-see-AY-tay |
| 18 | dieciocho | dee-AY-see-och-o |
| 19 | diecinueve | dee-AY-see-new-EH-veh |
| 20 | veinte | Veh-een-tee |
| 21 | veintiuno | Veh-een-tee-oo-no |
| 22 | veintidós | Veh-een-tee-DOS |
| 23 | veintitrés | Veh-een-tee-TRACE |
| 24 | veinticuatro | Veh-een-tee-KWAT-ro |
| 25 | veinticinco | Veh-een-tee-SINK-o |
| 26 | veintiséis | Veh-een-tee-saze |
| 27 | veintisiete | Veh-een-tee-see-ay-tay |
| 28 | veintiocho | Veh-een-tee-OCH-o |
| 29 | veintinueve | Veh-een-tee-new-EH-veh |
| 30 | treinta | treh-een-tah |
| 31 | treinta y uno | treh-een-tah ee oo-no |
| 32 | treinta y dos | treh-een-tah ee DOS |
| 33 | treinta y tres | treh-een-tah ee tres |
| 34 | treinta y cuatro | treh-een-tah ee KWAT-ro |
| 35 | treinta y cinco | treh-een-tah ee SINK-o |
| 36 | treinta y seis | treh-een-tah ee saze |
| 37 | treinta y siete | treh-een-tah ee see-ay-tay |
| 38 | treinta y ocho | treh-een-tah ee OCH-o |
| 39 | treinta y nueve | treh-een-tah ee new-EH-veh |
| 40 | cuarenta | kwar-EN-tah |
| 41 | cuarenta y uno | kwar-EN-tah ee oo-no |
| 42 | cuarenta y dos | kwar-EN-tah ee DOS |
| 43 | cuarenta y tres | kwar-EN-tah ee tres |
| 44 | cuarenta y cuatro | kwar-EN-tah ee KWAT-ro |
| 45 | 45 cuarenta y cinco | kwar-EN-tah ee SINK-o |
| 46 | cuarenta y seis | kwar-EN-tah ee saze |
| 47 | cuarenta y siete | kwar-EN-tah ee see-ay-tay |
| 48 | cuarenta y ocho | kwar-EN-tah ee OCH-o |
| 49 | cuarenta y nueve | kwar-EN-tah ee new-EH-veh |
| 50 | cincuenta | sink-KWEN-tah |
| 51 | cincuenta y uno | sink-KWEN-tah ee oo-no |
| 52 | cincuenta y dos | sink-KWEN-tah ee DOS |
| 53 | cincuenta y tres | sink-KWEN-tah ee tres |
| 54 | cincuenta y cuatro | sink-KWEN-tah ee KWAT-ro |
| 55 | cincuenta y cinco | sink-KWEN-tah ee SINK-o |
| 56 | cincuenta y seis | sink-KWEN-tah ee saze |
| 57 | cincuenta y siete | sink-KWEN-tah ee see-ay-tay |
| 58 | cincuenta y ocho | sink-KWEN-tah ee OCH-o |
| 59 | cincuenta y nueve | sink-KWEN-tah ee new-EH-veh |
| 60 | sesenta | seh-SEHN-tah |
| 61 | sesenta y uno | seh-SEHN-tah ee oo-no |
| 62 | sesenta y dos | seh-SEHN-tah ee DOS |
| 63 | sesenta y tres | seh-SEHN-tah ee tres |
| 64 | sesenta y cuatro | seh-SEHN-tah ee KWAT-ro |
| 65 | sesenta y cinco | seh-SEHN-tah ee SINK-o |
| 66 | sesenta y seis | seh-SEHN-tah ee saze |
| 67 | sesenta y siete | seh-SEHN-tah ee see-ay-tay |
| 68 | sesenta y ocho | seh-SEHN-tah ee OCH-o |
| 69 | sesenta y nueve | seh-SEHN-tah ee new-EH-veh |
| 70 | setenta | seh-TEHN-tah |
| 71 | setenta y uno | seh-TEHN-tah ee oo-no |
| 72 | setenta y dos | seh-TEHN-tah ee DOS |
| 73 | setenta y tres | seh-TEHN-tah ee tres |
| 74 | setenta y cuatro | seh-TEHN-tah ee KWAT-ro |
| 75 | setenta y cinco | seh-TEHN-tah ee SINK-o |
| 76 | setenta y seis | seh-TEHN-tah ee saze |
| 77 | setenta y siete | seh-TEHN-tah ee see-ay-tay |
| 78 | setenta y ocho | seh-TEHN-tah ee OCH-o |
| 79 | setenta y nueve | seh-TEHN-tah ee new-EH-veh |
| 80 | ochenta | och-EHN-tah |
| 81 | ochenta y uno | och-EHN-tah ee oo-no |
| 82 | ochenta y dos | och-EHN-tah ee DOS |
| 83 | ochenta y tres | och-EHN-tah ee tres |
| 84 | ochenta y cuatro | och-EHN-tah ee KWAT-ro |
| 85 | ochenta y cinco | och-EHN-tah ee SINK-o |
| 86 | ochenta y seis | och-EHN-tah ee saze |
| 87 | ochenta y siete | och-EHN-tah ee see-ay-tay |
| 88 | ochenta y ocho | och-EHN-tah ee OCH-o |
| 89 | ochenta y nueve | och-EHN-tah ee new-EH-veh |
| 90 | noventa | no-VEHN-tah |
| 91 | noventa y uno | no-VEHN-tah ee oo-no |
| 92 | noventa y dos | no-VEHN-tah ee DOS |
| 93 | noventa y tres | no-VEHN-tah ee tres |
| 94 | noventa y cuatro | no-VEHN-tah ee KWAT-ro |
| 95 | noventa y cinco | no-VEHN-tah ee SINK-o |
| 96 | noventa y seis | no-VEHN-tah ee saze |
| 97 | noventa y siete | no-VEHN-tah ee see-ay-tay |
| 98 | noventa y ocho | no-VEHN-tah ee OCH-o |
| 99 | noventa y nueve | no-VEHN-tah ee new-EH-veh |
| 100 | cien | see-EHN |